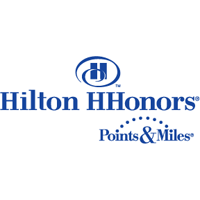 Hilton is taking a lot of heat after announcing they will change the number of points required to book a free night stay, essentially devaluing their Hilton Honors points by about 20 percent.  Check out the full USA Today article and the nasty comments, here.
Our take:  We agree with the travel industry analyst who said 'it is absolutely the wrong decision to make at a time when hotel demand is down from corporate business, conferences, and leisure."  It will save cash, but the timing is very poor.
In a follow-up post, found here, three other brands seemed to distance themselves from Hilton's strategy.
Our favorite comment was from IHG's Jim Abrahamson who said that rewards members are twice as profitable and elite-level members are 12 times as profitable.  He goes on to say "if one platinum-level member leaves us, we'd have to go out and find 12 new customers just to replace that one."