With a passion for creating memorable guest service, we created a customized program that is guaranteed to increase your guest service scores. TrueGuest scores service standards and pinpoints every area of opportunity your hotel has to make long-lasting guest impressions.  We provide you with the most effective customer service training tool available. TrueGuest's mystery shopping programs also include a thorough review of your property's internal controls.
We serve nearly every major brand such as Ritz-Carlton, St. Regis, Renaissance, Marriott, Hilton, Hyatt, Westin, Radisson, Holiday Inn, and Wyndham, as well as independent hotels.  Whether your hotel is a 1 Diamond or a 5 Diamond, we have a program for you.  Our services range from individual outlets to complete, overnight visits.
TrueGuest is the ultimate training and measurement tool.  Our analysts have the hospitality experience you need to give you results that you can count on.  Our reporting is simple to understand and easy to use as a cornerstone for your guest service program.  Click on the Mystery Shopping tab for more information about our services.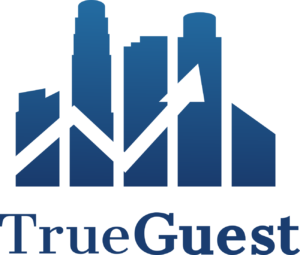 Don't miss these new additions to our website:

Our new online training guide to Getting Your Beverage Cost Under Budget
Our new training videos on Better Breakfast Buffet Service
The Benefits of Mystery Shopping
Our new YouTube channel