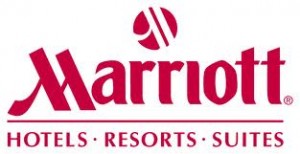 Marriott finds a way to make tweeting even more rewarding!  If you are one of those people who love to tweet, share, or Instagram everything that you are doing, you are going to love this.  From the press release:
Are you constantly sharing with friends, family and colleagues on social media?  Now, once again, Marriott Rewards is changing the game with PlusPoints, a new, easy and fast way to earn points whenever and however you connect.  All those Likes, Tweets, re-Tweets, Instagram posts and Foursquare check-ins can instantly result in up to 2,000 PlusPoints per month.  Download image.

"Our members have been supporting and talking about Marriott Rewards and our hotels on social media for years and we think PlusPoints will be a fun and innovative way to say thanks and to keep the conversation going," said Rich Toohey, vice president, Marriott Rewards.  "It is another bold step in making Marriott Rewards an active participant beyond the travel experience and engaging our members as they connect with their social networks."

With PlusPoints, Marriott Rewards members see their points accumulate immediately, in real time.  PlusPoints can be earned everyday through social media sharing – enrolled members will receive 25 points each time they share content about Marriott Rewards and our hotels and 250 points when they Like a hotel's Facebook page or follow a property on Twitter. PlusPoints are instantly loaded into the member's Marriott Rewards account and a confirmation will be sent by email.

With PlusPoint's easy and instant way to earn points, Marriott Rewards is also offering low-point redemption options. For as little as 5,000 points, members can purchase a $10 gift card for Best Buy, Gap, Lowes or Macy's or view a variety of merchandise options.  Members can also spend 7,500 points for a $15 iTunes gift card. To get started and begin earning PlusPoints, visit www.marriottrewardspluspoints.com.
Is this an exciting new program?  You bet!  Is it bribery?  Nah, we prefer to say 'viral marketing'.
Source:  Marriott Press Release