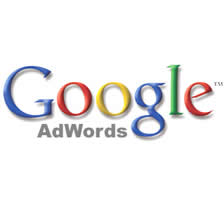 It is no secret that most people start their search for almost everything on the internet these days.  Most of these searches start with Google, yet few hotels have a good marketing plan to take advantage of this.  Using Google AdWords (those little ads that appear on the top and side of your google search) can really impact your hotel revenues.  It is a very cheap (and easily measurable) way to increase your business.
First, don't assume that people skip over those ads just because you do.  Most people read the ads.  Many people actually have no idea that they are even ads.  If you are new to Google Adwords, click here for a brief tutorial.
Now, what type of keywords should you be buying?  Here are some ideas to get you started:
The name of your hotel – Sounds like a no-brainer but most hotels do not buy the name of their own hotel.  You would be surprised how many times I Google the name of a hotel and the hotel's website does not come up at the top of the list.  Often, the top searches will be third-party websites like Expedia.  If you want Expedia to sell all of your rooms for you, there is no need to buy your own name.  Otherwise, this should be your top priority.  Many hotels also buy the names of their competitors.  I am not saying that this is ethical, but it happens.
The word 'hotel' and the name of your city and nearby cities – These clicks might be quite a bit more expensive than buying your name because you will be competing with the big third-party travel websites.  However, they may really pay off for you with increased bookings.  It may be worth it to appear at the top of a Google search instead of on page 5.  Few Google searchers even make it halfway down the first page.
The word 'hotel' and the name of local attractions – For example, if you are near Disneyland, buy 'hotel Disneyland'.  Many people search for a hotel simply by Googling 'hotel near Disneyland'.  The major attractions may be more expensive but keywords with the names of your nearby museums, zoos, or concert halls might be surprisingly cheap.
Keywords to fill your banquet space – If your hotel does meetings, weddings, or other social functions, be sure to buy those keywords.  Get creative.  Buy the keywords for every social function that has ever been at your hotel.
Keywords for your hotel restaurant and bars – If your hotel has a unique restaurant or bar, buy up some keywords to increase traffic.  These might be more expensive because you are competing with every restaurant and bar in your area, but could really pay off.
Hopefully, this will help you get up and running right away.  Be sure you have someone on property that is responsible for maintaining the ads at least once per week.  Also, someone should be tracking your website data to see how the ads are increasing your traffic.  Google AdWords makes it really easy to play with different keywords to get the results you need.  Good luck!