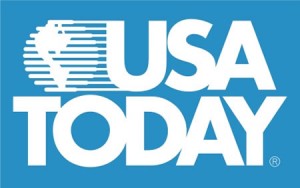 A really good article from USA Today about hotels struggling to survive.  Check out the full article on USA Today's website.
The article features some high-profile hotel closures such as the W Hotel in San Diego and the Ritz-Carlton in Las Vegas.  The article also mentions how 76 California hotels have already fallen into foreclosure and that 330 out of the states 10,000 hotels have defaulted on their mortgage payments in the last year.
As far as the cuts, the article really only mentions that Concierges are being replaced by lower-cost employees and some hotels are changing their approach to food and beverage.
We have noticed quite a few changes at hotels over the last year or so to cut costs or drive revenues.  A few of the changes we see:
Many hotels have closed restaurants and bars.  Instead of having 2 or 3, many have closed all but one restaurant and one bar.
Hotels have cut costs and gone green by eliminating newspapers and printed folios.
Parking rates are on the rise.  Many hotels have increased the parking fees for both self-parking and valet parking.
Breakfast buffets have really been changing.  The prices have increased and the quality and selection of food have decreased.
Overall staffing has really decreased.  Many hotels have eliminated positions like bellmen or concierges.  Also, we see longer lines at check-in because the hotels have fewer GSAs with similar occupancy as in the past.
What are you doing to survive?  Please post in our comment section!