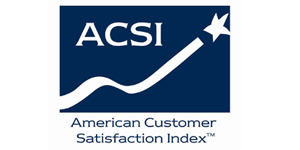 The latest ACSI (The American Customer Satisfaction Index) results are in.  Overall, hotels are really pleasing guests with a 2.7 percent jump from the prior year.  This year's score was 77, the highest score since the index started back in 1994.  Hilton is on top for the fourth straight year with a score of 80.  Starwood increased 2.6 percent to leapfrog Marriott with a score of 79.  Marriott dropped 1.3 percent and is now in third place.  Here are the complete results:
1.  Hilton, score of 80, no change from last year
2.  Starwood, score of 79, up 2.6
3.  Marriott, score of 79, down 1.3
4.  Hyatt, score of 77, down 2.5
5.  All Others, score of 77, up 4.1
6.  InterContinental, score of 76, down 2.6
7.  Best Western, score of 76, no change
8.  Choice, score of 74, no change
9.  Wyndham, score of 73, up 4.3
From the ACSI press release:
Guest satisfaction with hotels rises 2.7% to a score of 77. Lower rates and more perks have enhanced customers' views of value for money. The aggregate of smaller brands—including small hotel and motel chains, individual luxury hotels, and bed and breakfasts—makes the most progress, up 4% to an ACSI score of 77. The industry is having more success with leisure travelers, as their satisfaction improves 1% to 77 compared to a 1% drop to 75 for business travelers.

"Although guest satisfaction has benefited from lower rates and various perks, there has been no effect on customer loyalty and repeat business," said Fornell. "Price-induced satisfaction tends to make people shop around for the best deal rather than promote loyalty."

Hilton leads, unchanged at 80, with both Marriott (-1%) and Starwood (+3%) close behind at 79. Hyatt comes next at 77 (-3%). Budget brands occupy the next tier below the industry average, with Intercontinental (Holiday Inns) down 3% to tie Best Western at 76. Choice Hotels follows, unchanged at 74, while Wyndham Worldwide (Ramada, Super 8, Days Inn) makes the biggest gain, up 4% to 73, but this is still not enough to pull Wyndham out of the industry basement.
Links:
June 2011 and Historical ACSI Scores