Section 2: Inventory Inaccuracies – Separation of Duties
Section Goal: In this section, you will learn the importance of separating the different duties of the liquor ordering and inventory process to maintain integrity.
Inventory Inaccuracies – Separation of Duties♦
As we move into the inventory process, the first area you must evaluate is your inventory ordering procedures.  The main goal here is to separate the different parts of the ordering process to eliminate any potential employee theft or kickbacks.  For instance, you never want the person who places the order to be the person who receives it.  You also want the inventory conducted by two people, preferably with one person from Accounting.
Separation of Duties for Liquor Ordering/Inventory
Different responsibilities throughout the liquor sales process should follow the rules regarding the separation of duties.  Use the following chart to help you determine what responsibilities to designate and what positions should be accountable for each.  If your property does not have all of these particular positions, any positions will work, as long as the responsibilities are separated.  Here are some recommended flow charts for large and small hotels:
Again, the positions may vary at your hotel but the key is to keep each part of the process separate.♦
Actions to take:
1.  Separate the duties of liquor inventory and liquor ordering based on one of the flow charts above
♦
Click here to continue to Perpetual Inventory
♦
Your progress so far:  1.Introduction,  2.Understanding Budgeted Cost,  3.Inventory Inaccuracies,  4.Perpetual vs. Periodic Inventory,  5.Poor Pour Practices,  6.Causes of Internal Theft,  7.Common Types of Theft,  8.Self Assessment,  9.Review and Conclusion
♦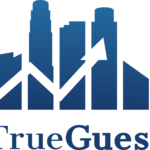 This online training guide 'Getting Your Beverage Cost Under Budget' was created by TrueGuest.  Give us a call today to take advantage of our Mystery Shopping Services!