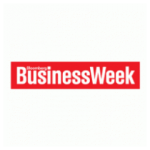 Four Seasons Hotels & Resorts (12th place), Ritz-Carlton (5th), and JW Marriott (25th) all made the top 25 of BusinessWeek's annual best companies for customer service.  All three hotel brands received an 'A' on both Quality of Staff and Efficiency of Service.  All three also scored about 50 percent on Definitely Would Recommend Brand.  JW Marriott did the best on Will Definitely Repurchase by scoring 48 percent, a tremendous score for a hotel.
Other travel companies that made the list were Jetblue Airlines (19) and Enterprise Rent-A-Car (16).
To view the full list on BusinessWeek's website, click here.