Hotel resort fees may soon be coming to an end.  The LA Times is reporting that the Federal Trade Commission has warned 22 hotel operators that adding fees (such as resort fees) might violate the law.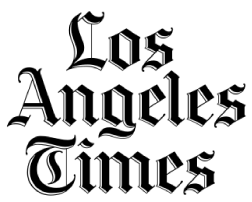 From the LA Times:
In May, the FTC hosted a conference on what it calls "drip pricing," which it described as "a technique in which firms advertise only part of a product's price and reveal other charges later as the customer goes through the buying process. The additional charges can be mandatory charges, such as hotel resort fees or fees for optional upgrades and add-ons."

Sound familiar? Kevin Mitchell, chairman of the Business Travel Coalition; Charlie Leocha, executive director of the Consumer Travel Alliance; and Ed Perkins, a longtime consumer advocate, think it does. In an August letter to the FTC, the three wrote: "Mandatory artificial fees … can make a hotel's posted rate appear to be below the true price by as much as $30 a night — more than enough to drive consumer choices in the travel marketplace." They noted that the practice makes it difficult to determine how much your final bill will be, which hurts leisure and business travelers who must be attentive to the bottom line.
While non-mandatory fees such as parking charges appear to be acceptable, mandatory fees such as resort fees 'might' violate the law.  From the article:
The next month, the three received what appeared to be a form letter response that said, in part, "The commission does not resolve individual complaints. The commission can, however, act when it sees a pattern of possible violations developing."

Apparently it did see that pattern. In late November, the FTC warned 22 hotels that the practice of adding resort fees might violate the law.

The commission "conducted its own independent investigation," said Annette Soberats, the lead attorney for this investigation who works in advertising practices at the FTC's Bureau of Consumer Protection. "The warning letters were sent to 22 hotels and copies of the letters were sent to corporate headquarters of hotels," she said.
Undisclosed fees have gotten a bit out of hand over the years and a bit of transparency would be helpful for us all.  Try booking a room in a busy city like San Francisco.  Often the parking charges and the taxes on the room rate can add an extra 50 percent or more to the price of the room.  We have seen parking fees of up to $50 per night and resort fees of up to $45 per night.  However, we have also noticed that the disclosure of these fees has greatly improved over the last year.  They are often easily seen on both hotel websites and in email confirmations.  Disclosure on third-party sites is a different story.
Source:  LA Times Article