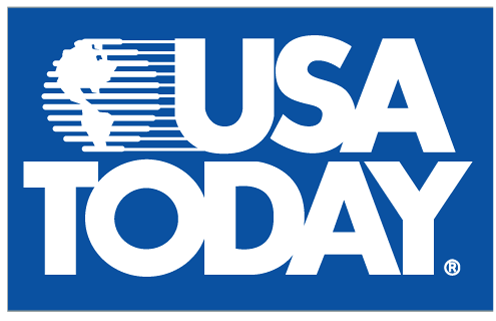 Here is another great article from Hotel Check-In at USA Today about Hotel Bar Trends for 2013.  Barbara Delollis walks us through all of the crazy hotel bar upgrades.  From drinks created by world-famous chefs to Lady Gaga-themed cocktails, our hotel bars are changing.
A few highlights from the article:
Don't be surprised if you see a drink menu that features ingredients or garnishes such as herbal tea, freshly crushed pineapple juice or unusual seasoned ice. Expect to pay $12 to $18 for a premium cocktail, or perhaps more in big-market cities like New York.

You might even see items made in the kitchen in and around your glass. At Telluride's Hotel Madeline, guests coming off the slopes and craving something filling can order a decadent Bloody Mary cocktail garnished with two cheeseburger sliders, stuffed olives, pickled okra, pickled green beans, pickled asparagus, celery, pearl onions, lemons, limes, pepperoncini, celery salt, black pepper and two strips of bacon.
Give that a minute to soak in.  I am starting to miss a regular vodka tonic already!  Here are a few of the other bar trends for 2013:
Specialty ice: "Ice is the soul of the cocktail," says Juan Coronado, who oversees beverages for Jose Andres' restaurant company. When the exclusive Montage Beverly Hills opened its Macallan scotch bar about two years ago, one of its key features besides the scotch were the crystal-clear, snowball-shaped ice cubes used to keep drinks cold. Today, less-expensive properties such as the Washington's Liaison Capitol Hill hotel are putting their own spin on ice – which used to cost practically nothing for bars to produce. That hotel's making ice using filtered water and special molds in its kitchen freezers, since there's no space behind the bar, and infusing them with different flavors and/or herbs such as star of anise, cinnamon and nutmeg. Specialty ice has its benefits: It won't dilute as quickly since it doesn't have hollow spots, Coronado says. One possible downside: As ice gets pricier to make, consumers could see cocktail prices rise.

Greater non-alcoholic choices: Expect to find it easier to order a fancy, non-alcoholic cocktail, says Guy Rigby of the Four Seasons luxury hotel chain. At the Four Seasons location in Baltimore, Md., celebrity chef Michael Mina's Wit and Wisdom restaurant and bar typically has at least two alcohol-free drinks ($7) on the menu. They're served in grown-up style glasses, so they're not necessarily aimed at the under 14 set who might otherwise order a Shirley Temple. "They're more for adults who are looking out for themselves and drinking less," says Guy Rigby, who runs food and beverage for the entire Four Seasons chain. "They want to participate and not look like they're having a boring, old soda." Another reason why these drinks are here to stay: greater awareness and enforcement of drunk driving laws, he says.

Exotic ingredients: If sampling exotic foods is your idea of fun, the Four Seasons hotel in Mexico City uses grasshopper salt to garnish drinks. Grasshoppers are prized for their high protein, vitamin and mineral content and have been used as a food source in Mexico for centuries, the hotel says. Grasshoppers make you jumpy? There's also worm salt.

Farm to table cocktails: If you're the kind of person who'd rather celebrate all things local, then check out a Four Seasons hotel bar in the Americas in April. That's when the chain will repeat last year's "100 mile" cocktail program, which was a hit with customers, Rigby says. The program featured drinks made only with ingredients that came from within 100 miles of each hotel, whether locally made gin or vodka. At the Westin Grand Central hotel's new LCL: Bar & Kitchen lounge in New York City, you can order a "Brush and Tone," which features organic vodka, muddled cucumber and lemon, coconut water, wakaya ginger powder and egg white ($14).
Just as we are starting to get used to $15 martinis.  Although I must admit, the specialty ice is pretty incredible.  It is amazing how something so simple can really add to the lounge experience.  However, we are one step closer to this:
Source:  USA Today Article