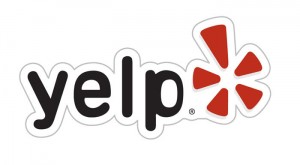 A small hotel in Hudson, NY thought it would be a great idea to threaten wedding couples with a $500 fee for any negative reviews posted by their wedding attendees.  From the Page Six article:
A hotel in tony Hudson, NY, has found a novel way to keep negative reviews off Yelpand other sites — fine any grousing guests.

The Union Street Guest House, near Catskills estates built by the Vanderbilts and Rockefellers, charges couples who book weddings at the venue $500 for every bad review posted online by their guests.

"Please know that despite the fact that wedding couples love Hudson and our inn, your friends and families may not," reads an online policy. "If you have booked the inn for a wedding or other type of event . . . and given us a deposit of any kind . . . there will be a $500 fine that will be deducted from your deposit for every negative review . . . placed on any internet site by anyone in your party."

If you take down the nasty review, you'll get your money back.

For any bad reviews that do make it online, the innkeepers aggressively post "mean spirited nonsense," and "she made all of this up."

In response to a review complaining of rude treatment over a bucket of ice, the proprietors shot back: "I know you guys wanted to hang out and get drunk for 2 days and that is fine. I was really really sorry that you showed up in the summer when it was 105 degrees . . . I was so so so sorry that our ice maker and fridge were not working and not accessible."

Oddly, the hotel didn't respond to a request for comment.
The article hit the front page of Reddit, which is a terrible place to be if you are anti-consumer.  Within hours, Reddit users flooded the hotel's Yelp page and posted hundreds of 1-star reviews.  The hotel is currently rated as 1 star on Yelp.  Too bad, it sounds like a nice hotel.  113 TripAdvisor reviews have it ranked as a 4 star.
Source:  Page Six